Year-round, being an AFSCME member offers you the chance to receive discounted products and services, on everything from LEGAL services, DENTAL and VISION discounts, and PET HEALTH INSURANCE, to TRAVEL, FUN, and FLOWERS, to FREE ONLINE COLLEGE.  See our Membership Benefits page on this website for some selections and information (including information about your "member number," which you may need);  for the full array of offerings, see https://www.afscme.org/members/advantage
What is new, now, is that  AFSCME is making these discounts and benefits available also to those members who have been laid off because of the coronavirus pandemic.  This includes the college benefit, available for both you and your family members. 
see also the union plus hardship help benefits page,
here

, for "Financial, Homeowner and Healthcare Assistance for Union Members and Families."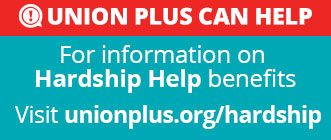 The Benefits office of AFSCME International recently wrote about the college benefit:
You can work toward an associate degree or certificate completely online, for FREE.
No costs to you — You will not have to pay for tuition, fees, or e-books; and additional financial aid options are available for education-related costs.
Online programs, accessible anytime, anywhere.
Now enrolling for fall classes starting August 17, 2020.
Our education partners are public, regionally accredited colleges so their credits are transferable. They offer full-time and part-time options designed for working adults. Unemployed, furloughed or laid off union members and their families are all eligible.